Our Services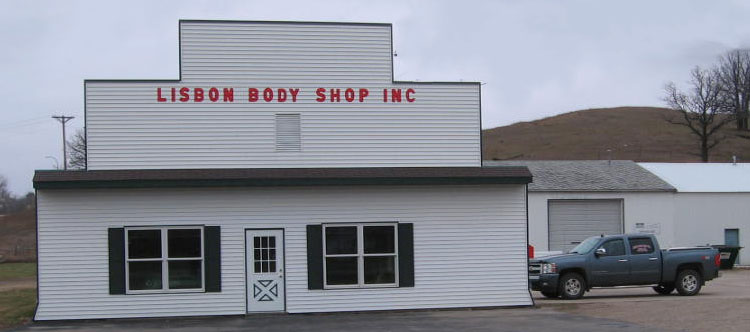 With over four decades in auto body repair, Lisbon Body Shop Inc. is prepared to provide our customers with a range of high quality, long lasting services, including:
Windshield repair and replacement: Whether you've been involved in a collision, suffered damage in a storm or a small chip or crack has suddenly become a big one, windshield glass requires quick and effective repair when it's been damaged. At Lisbon Body Shop Inc., we offer fast, high quality service to get your vehicle back on the road.

Collision repair: When you've been in an accident, once you've determined whether you're okay, your thoughts will likely turn to the condition of your vehicle. Our professionals work hard to provide comprehensive collision repair after fender benders, major collisions and everything in between. We use a downdraft bake booth, Chief frame rack and Sikkens paint in our collision repair services to provide the highest quality results.
Towing services: Are you stuck within 75 miles of our auto body shop in Lisbon, ND? If so, call Lisbon Body Shop Inc. for fast towing service. We'll bring your vehicle in for the help it needs and send you on your way. Also, if you've been in an accident, make sure we're the towing service the assisting officer calls to the scene!
U-Haul rentals: Lisbon Body Shop Inc. also partners with U-Haul to provide truck and trailer rentals to our local area. If you're moving in the Lisbon area, our service is great for easy loading and transportation, and we also offer one-way rentals for outside of our usual service area.
Car detailing by Steam Cleaning
At Lisbon Body Shop Inc., we know you have your choice among many auto body shops in Lisbon, ND and the surrounding areas, which is why we take very seriously our goal of providing first-rate auto body service at honest and competitive rates. To learn more or to receive an estimate, give us a call at 701-683-4462.